Add to my favourite walks
GRADE 1: A walk with your best friend…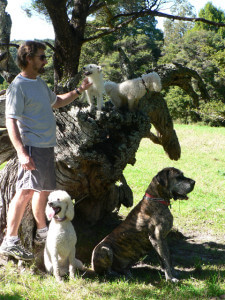 With just a short drive to this beautiful rural location, both you and your dog can relax with plenty of socialising for doggie.
Dogs love it here!
This is a more sedate outing with your canine cobber, minimal walking required, the emphasis on doggie, you can sit and relax, throw a few balls and enjoy the view while your dog has a brilliant time playing, running and maybe getting wet!
Includes morning tea.
Degree of difficulty: Sit back and watch the dogs have a good time.
Equipment: Anything goes.
Carpool: Departs 9.30am, 3 hrs, $25.00 includes morning tea