Add to my favourite walks
GRADE 3/4: Simply stunning seascapes!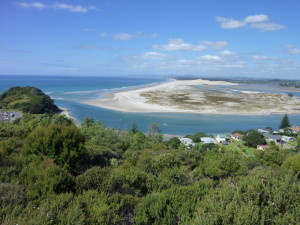 This walk explores the estuary's hidden access ways and high vantage points for spectacular views of Mangawhai and its surrounds.
A popular walk, the Goldschmidt Track, is named after the original creator of the Walking Weekend and is regularly upgraded by our famous Mangawhai 'trackies'.
The initial slow climb winds its way to the first viewing site directly above the lovely surf beach.
There's time for a breather, to take in the ocean view and watch the melodic waves rolling ashore.
Winding down over a private road through bush then a demanding climb with some steep steps through regenerating manuka to panoramic views of the harbour, a photographer's delight!
Making your way back to the Surf Club will take in more surprises along the sandy estuary's inlets and bays.
Degree of difficulty: Some short but steep climbs, numerous steps, so reasonable fitness required.
Equipment: Good walking shoes or boots recommended, walking pole useful.
Carpool: Departs Saturday 9.00am, 4hrs, $20.00