Unfortunately there will be no Troubadour Trail in the 2021 Walking Weekend
Planned as a mystery ramble with Music, Magic and a little bit of Rock n Roll on the Friday afternoon of the Walking Weekend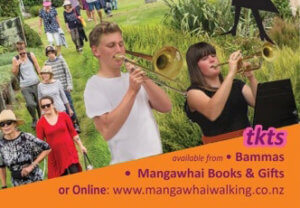 On the Friday of the Annual Walking weekend, join us as we walk the picturesque estuary loop track wandering along the cliff top and return along the shore, be entertained by professional performers, our Troubadours.
They will be waiting in hidden locations along the trail, listening for the happy chattering laughter from the group as they approach, the group hushes as it hears the music before the musicians are seen.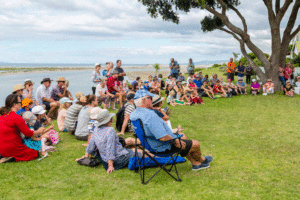 All along the route the views are of the white sand, the intense blue of the sea, the white shimmering sand hills on the spit and naturally the continuous blue of the sky. Stingrays are often seen from the cliff and one year a wedding on the beach included everyone passing by, permanently recorded on their wedding video!

The Troubadour Trail
– a magical start to the walking weekend –
We hope that we will be able to include the Troubadour Trail in future events but unfortunately not in 2021.