Add to my favourite walks
With tickets about to go on sale and after weighing up the implications of the arrival of Omicron, the committee has very reluctantly decided to cancel this year's event.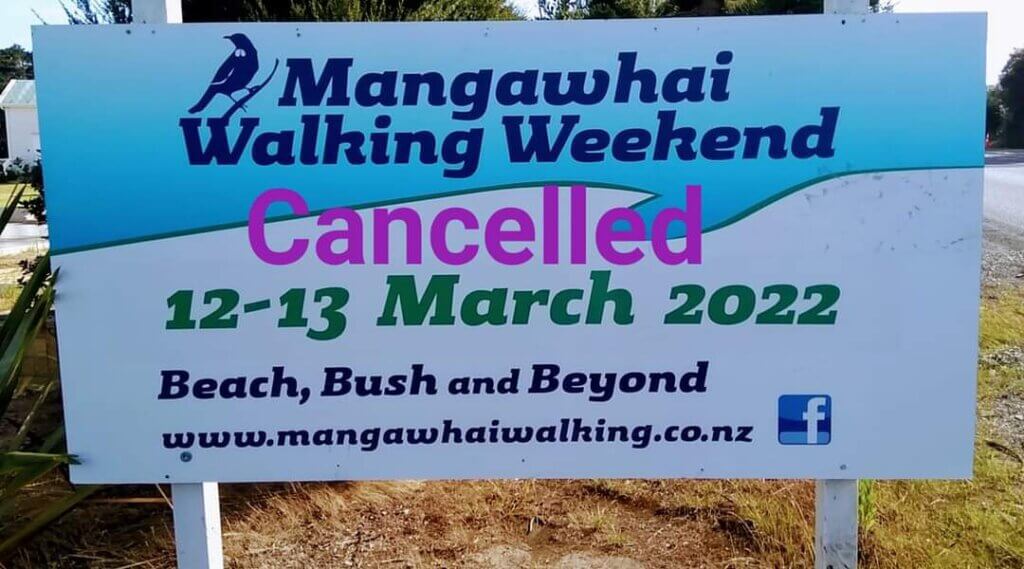 While we believe we could organise the event to comply with the rules under the Red Traffic Light Rules, Omicron just makes things too uncertain.
We had to consider a number of factors including; projections that the outbreak will peak around middle of March, our reliance on a team of 65 volunteers including guides and hosts and the likelihood that some may need to withdraw their support nearer the time and the challenges of keeping everyone safe even with vaccine passes and masks.
To postpone or cancel?
We have decided the better option is to cancel rather than to postpone to later in the year when the Bay of Islands, Warkworth and Waiheke hold their walking festivals.
We are very sorry that another great Mangawhai event will not take place this year, but believe it is the most prudent decision at this time. We will be back next year and hope that you will be part of the experience.
Again, thank you for your support. The Walking Weekend can't happen without you. We will be in touch later in the year to confirm the date for 2023, tentatively 18-19 March 2023.
In the meantime, keep safe, keep walking and see you in 2023.
Trish, Belinda, Glen, Howard, Margot, and Robert
Mangawhai Walking Weekend Committee