Add to my favourite walks
Over 200 walkers took part in the 22nd annual Mangawhai Walking Weekend on the weekend of 18 & 19 March.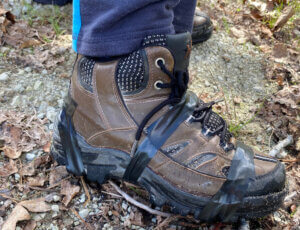 When organising an outdoor event, you must just keep the faith. You know you have carefully planned every detail, so you just hold tight and hope that it will all be right on the day. That was certainly the case this year! After last year's Covid cancellation and this year's worrying extreme weather events and slow ticket sales, we started to think everyone just wanted to stay home and not plan too far ahead.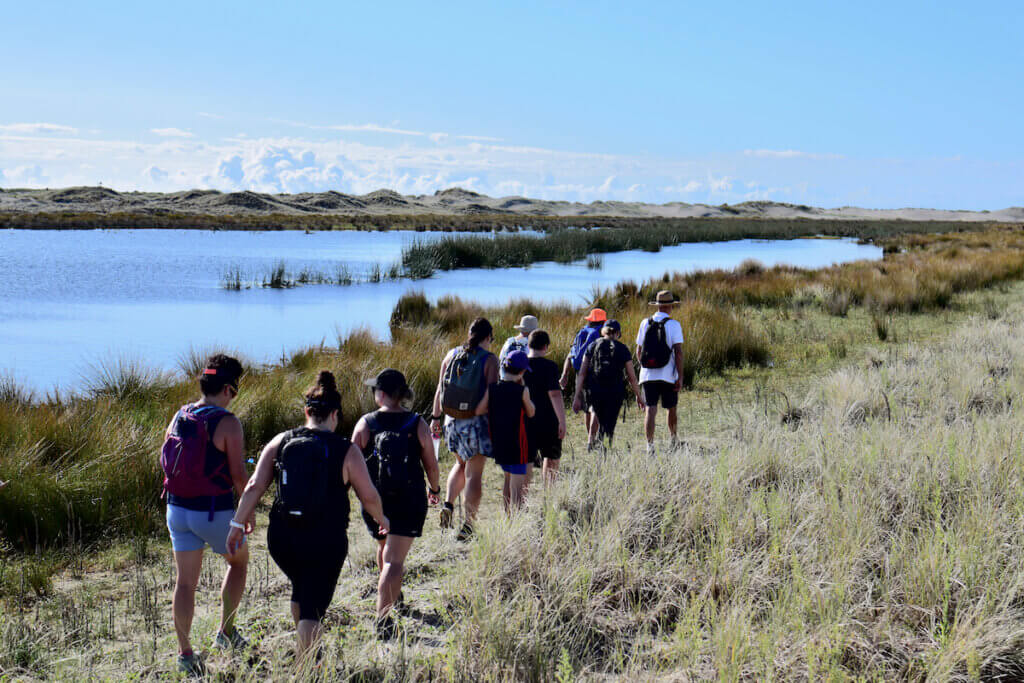 Turns out we need not have worried as the weather gods bestowed upon on us the most magnificent weather for the entire weekend and an almost full house of ticket sales. With keen walkers and explorers arriving each glorious morning, appearing sometimes weary but happy on the way home, the weekend was a great success.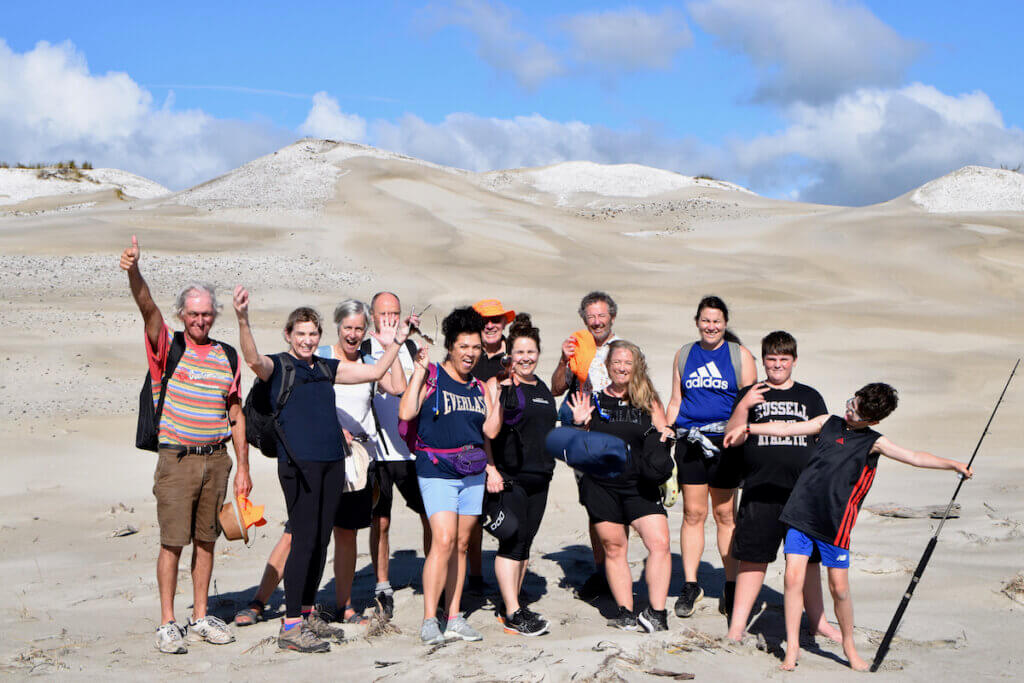 Some remarkable participants tell us they have walked almost every year since the first Walking Weekend in March 2000. This year two traveled from Palmerston North and two from Hastings had to detour all the way via Palmerston North! They all intended to stay on to explore some more of Mangawhai, that is what we like to hear! Our geographic range of walkers is mostly between Auckland, Whangarei and Dargaville and, of course, our keen locals who book something new each year. That is why we aim to introduce new walks of interest for each walking weekend, while retaining the firm favourites.
Thank you to everyone who participated this year and made the weekend so enjoyable. A special thanks to our generous hosts who freely offer their time to take us rambling over their properties; Bream Tail, Thornleigh, Marunui, Taste of Tara and King, the Foraging walk, Waipu Caves Farm Park and, this year, from Lake Tomarata, we were guided through the yet-to-open North Links course. And specialist guides such as geologist Gary Carr and environmentalist Sara Brill.
A large team of guides is required, all volunteers drawn from the community and the Mangawhai Trackies, armed with first aid kits, lollies and the knowledge to look after the walking groups from arrival to return to HQ at the Domain.
With so many beautiful walks on offer exploring Mangawhai it really is a special event for our town. So if you wish you had walked but didn't, please keep a note for late March next year! As for the committee, first we take a wee breather, set dates for 2024, investigate some new ideas and do it all again next summer!
The Mangawhai Walking Weekend is run by volunteers with proceeds going to the Mangawhai Tracks Charitable Trust, to help them as they continue to plan, build and maintain the fabulous walking trails of Mangawhai.
Happy Walking from Trish, Belinda, Glenn and Howard