Add to my favourite walks
Sat | 9am| Grade 3| Maximum walkers 25 | $25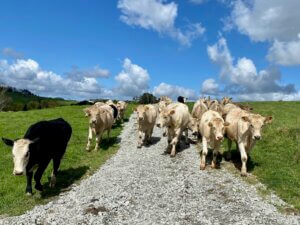 Thornleigh farm has been in the same whanau since 1860 when descendants arrived from England. For the last forty years this farm has been employing sustainable farming techniques.
While walking over part of the 170 acres that includes indigenous forest of kauri and kahikatea we will learn how every aspect of the land is cared for and reused. Historic events will be explained along with discussions on the challenging environment and land use.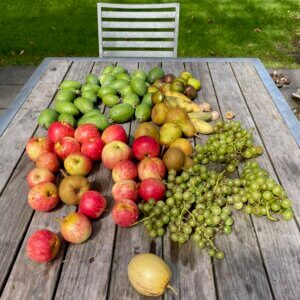 Be stimulated and challenged as we consider how land could be better used with a slight change of thinking. The farm hosts the annual New Year Northern Bass Music Festival and operates a wholesale native plant nursery and landscaping operation (Rural Design) employing 60 full time employees. Of particular interest is the home orchard and we will lunch in the homestead gardens.
Grade 3
Degree of difficulty Cross country farm walk
Equipment (What to bring) Good walking shoes required
Meet up time 9am Saturday at the Domain
Transport to/from start of walk Carpool
Duration to/from Domain 4–5 hours
Cost $25