Add to my favourite walks
Thank you to all you keen walkers and explorers out there for booking your walks! We have had an outstanding response with several walks almost fully subscribed!
So if you have not yet booked, don't leave it too long to decide, we would love to see here.
Our Beach Bush and Beyond offers a varied range of interesting walking adventures!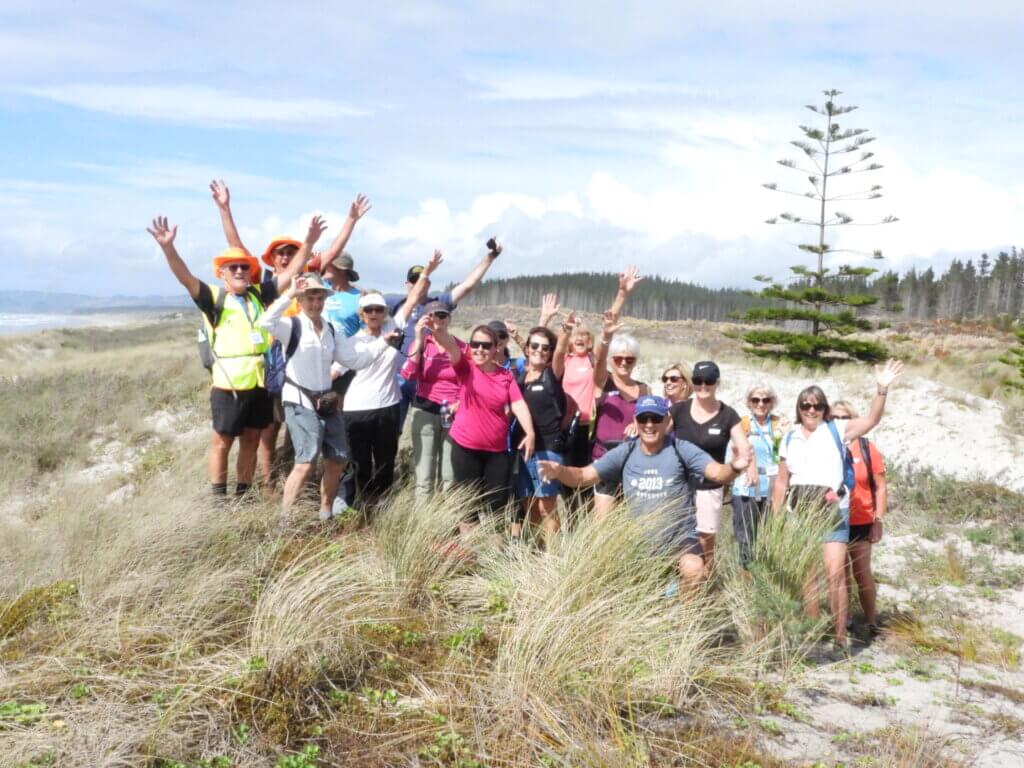 Beach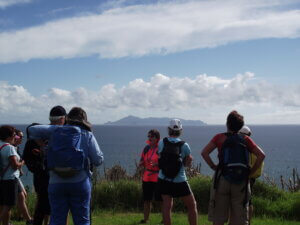 If Beach is your preferred choice we have our iconic Mangawhai Clifftop, Te Arai Unwrapped, Geology and Tomarata has a section of beach walking. The Distal Spit is a rare opportunity to be guided over the fascinating landscape of the sandpit. Heads to Domain takes you around the peaceful shores of the estuary.
Bush
For Bush, on the Marunui walk you will see what a dedicated team of land owners have achieved from years of extensive trapping and conservation, now home to the brown kiwi. This walk is led by a resident botanist. Or try the adjoining Tanekaha Botanical Track, the jewel of the Tanekaha network.
Beyond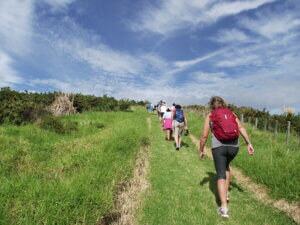 Beyond on Tara Road, explore a regenerative avocado orchard on the fertile land of Tara Road before heading cross country over farmland to the King Road Valley. This walk includes wine tasting and lunch at a King Road vineyard, followed by a tour of an olive orchard including a tasting. Tomarata is a bit of both Beach and Beyond.
Also Beyond is the glorious Matheson Bay to Goat Island walk, although a little out of town, a worthwhile journey with our experienced guides.
Feel like an easy walk? The History Walk on Sunday takes you down memory lane along Moir Street to the Tavern, our guide has all the stories of the old days when this area was a busy trading centre.
So let's stay safe Northland, in the event of a move out of Level 1, we would be required to cancel the event and bookings will be refunded less amount necessary to cover any costs incurred. Note booking fees are not refundable.
The Mangawhai Tracks Charitable Trust, who's volunteers plan, build and maintain our fabulous tracks, is the recipient of the proceeds of the walking weekend.
Please keep updated on our Facebook Page: Mangawhai Walking Weekend
So let's keep safe and keep walking!