Add to my favourite walks
Sun | 8.45am* | Grade 1 | Maximum 25 walkers |$25 | NEW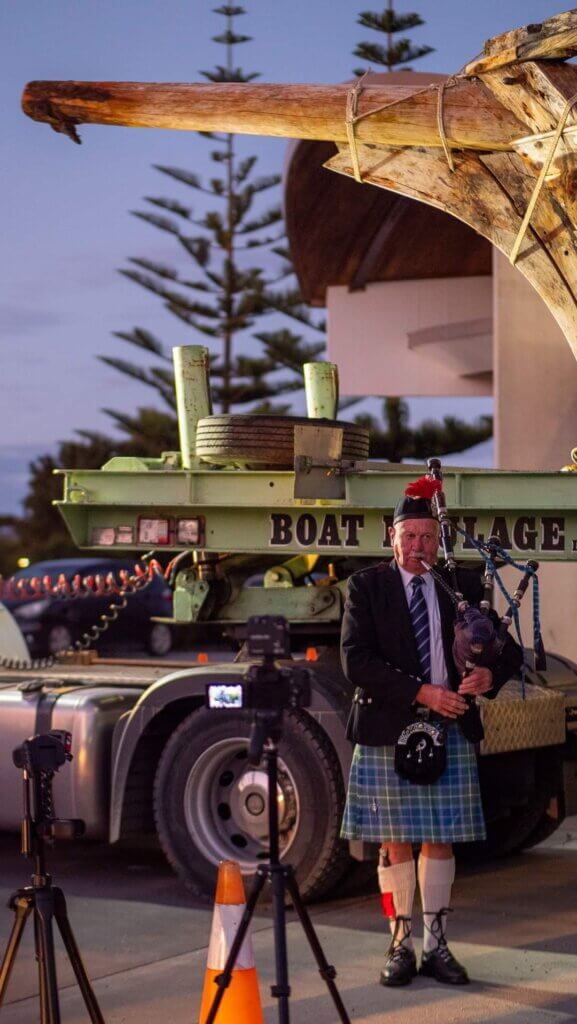 The extraordinary tale of the schooner Daring built in the thriving Mangawhai Estuary in 1863.
Marooned several years later on the west coast, lost and forgotten until another extraordinary event, a storm in 2018 revealed her resting place on Muriwai Beach some 160 years later.
Hear the tale of the Daring's remarkable rescue and restoration and how she finally came back 'home' to Mangawhai. Volunteers involved in her restoration will share her story. This event includes a day pass into the Mangawhai Museum and morning tea. *Meet up at the Museum, corner of Molesworth Drive and Thelma Road South.
Grade 1
Degree of difficulty Easy walking in and around the Museum
Equipment (What to bring) Walking shoes, sunhat
Meet up time 8.45am Sunday at the Museum
Transport to/from start of walk Meet at the Mangawhai Museum, Cnr of Molesworth Dve & Thelma Road Sth
Duration 3 hours
Cost                                                           $25 (including morning tea and donation to Museum and the Daring Trust)