Add to my favourite walks
Merry Christmas from us in Mangawhai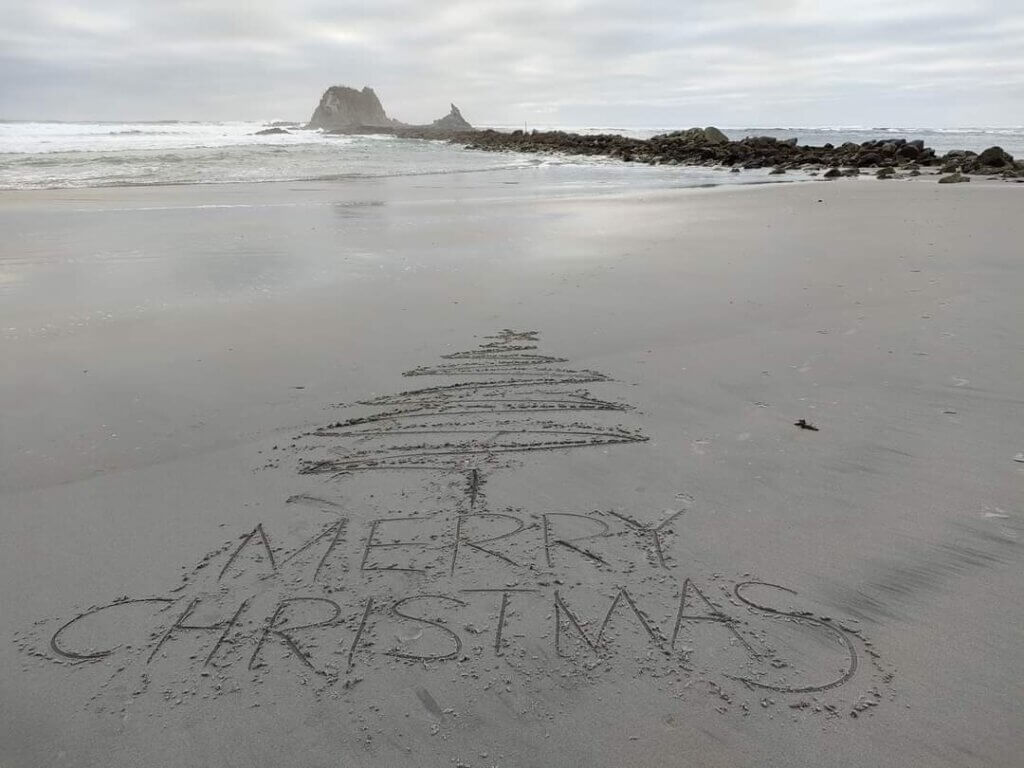 With the stunning pohutukawa glowing in Mangawhai right now, its gloriously feeling like the summer holidays are here!
It is also wonderful to see the adventurous Te Araroa Trail walkers travelling through Mangawhai, staying at our local campgrounds or using the local hospitality network.
Walkers arrive from Waipu via the Brynderwyn Walkway, cross onto Bream Tail Farm, along the surf beach, estuary, through town and out to Te Arai via Black Swamp Road. If you have someone to drop you off and pick you up, you can sample a portion of this glorious track anytime.
Bush, Beach and Beyond on 18-19 March 2023
As we look forward to 2023, we hope you can join us for some Bush, Beach and Beyond on 18-19 March, all walks are listed on our website.
Bookings will open on Friday 27 January on Website
Put it in your diary!
We will keep you posted on the walks and booking information over the next few weeks – we hope you return to explore some more of our great little town.