Add to my favourite walks
SATURDAY G

RADE 3 – max 25 people: Experience this splendid walk of contrasts – from the estuary mud and mangroves, with their hidden beauty, to the middens of the sand-spit and the golden desert sands of the mighty dune which we climb for marvellous views from the top.
This ever changing refuge provides stories of birds, plants, and history, ancient and modern. Expect wet feet.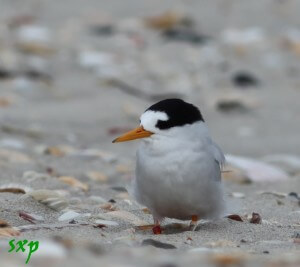 The walk is led by volunteer members of the Fairy Tern Trust who have dedicated their time to the protection of this endangered endemic bird species.
"Informative, enjoyable, educational, loved the whole thing" – last year participant.
Degree of difficulty: Some paddling and sand-hill climb.
Equipment: Boots or easily removed sneakers would work well. Bring m'tea, lunch, water.
Carpool: Assembly time 8.50am, 4-5hrs, $25.00
Photos courtesy of Sioux Plowman.
Part of this walk is available all year round. MORE