Add to my favourite walks
Sat| 8.15am | Grade 3+ | Maximum 12 walkers | $55 | NEW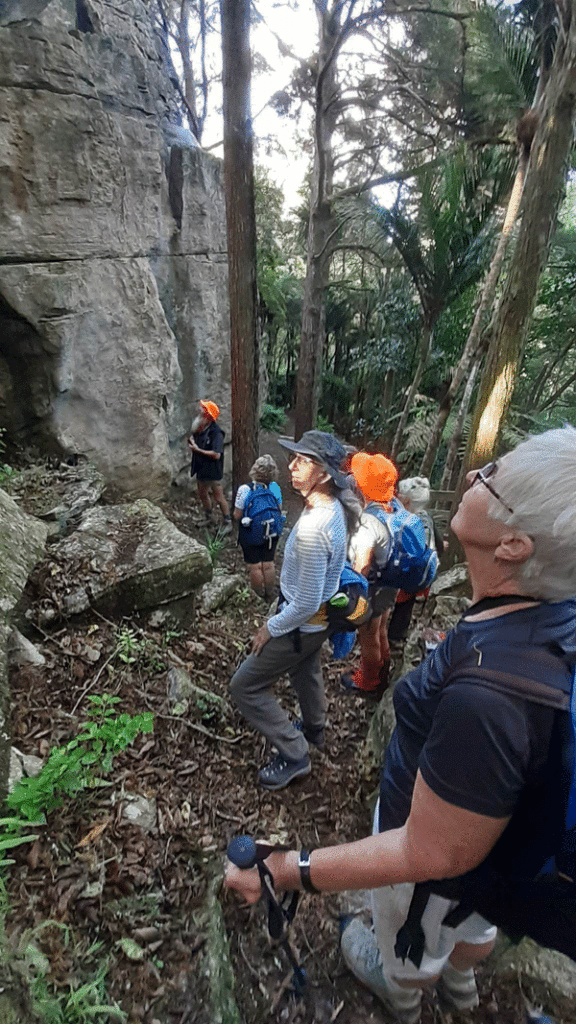 A rare opportunity to walk amongst the ancient limestone karst rocks formed eons ago on the seafloor before rising up above the ocean to be sculpted over millions of years into wondrous forms. See cave entrances and tomos that lead into the darkness below the ground.
The forest is some of the most biologically diverse native bush in the region with large stands of tall nikau and many rare plant species growing in a diverse range of microclimates. Home to kauri snails, many species of cave wētā and cave harvestman.
Cross over the rocky bottom stream where freshwater mussel, Hochstetter's frogs, kōura and bioluminescent freshwater limpets live. Experience a little of this privately owned park prior to official opening. There will be no access to caves on this walk.
Grade 3+
Degree of difficulty Some steep climbs on newly formed paths
Equipment (What to bring) Good boots and poles essential. Bring morning tea, lunch, water
Meet up time 8.15 Saturday at the Domain
Transport to/from start of walk Bus
Duration to/from Domain 5-6 hours (including 1 hour travel time each way)
Cost $55 (including transport)