Add to my favourite walks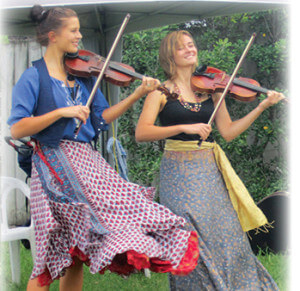 The Troubadour Trail has become a key feature of the Annual Mangawhai Walking Weekend.
A relaxed ramble for the whole family along the picturesque estuary loop track wandering along the cliff top and return along the shore, entertained by professional performers along the way.
The new organiser of the Mangawhai Troubadour Trail, Karen Jane, is hard at work already putting together the talent for the 2016 event, which will be run in conjunction with the Mangawhai Walking Weekend from April 1-3
For the past five years the trail has been run by Maxine MacDonald and although she has thoroughly enjoyed her time as 'creative director' she felt it was time to hand the mantle on.
Karen has a background in event management, and considers the work she did for the 2000 Sydney Olympics to be one of her career highlights.
The Troubadour Trail, now in its eighth year, is a community walk along the shoreline and bush paths at Mangawhai Heads estuary that takes approximately two hours.
At various junctures along the walk, 'troubadour' type entertainments are staged. In the past this has included classical music ensembles, a circus act and a magician.
Although the acts will mostly be kept a surprise, Karen will reveal that she is on the hunt for a court jester and a performance poet.
Volunteers guide the walkers and set up on the day and although they have a loyal bunch who have been helping every year they still need a few more.
The Troubadour Trail would not be possible without the generosity of bach owners who provide space and power for performances every year.
The Mangawhai Walking Weekend is in its 16th year and now brings around 2,500 people into Mangawhai. The Troubadour Trail event is on Friday April 1, 2016. Times 2.30pm, 3pm, 3.30pm.
Bookings can be made on the Mangawhai Walking Weekend website or turn up on the day 15 minutes before the trail time for $10pp.
If you would like to volunteer for the Troubador Trail please contact mangawhaiwalkingweekend@gmail.com or call Karen 027 251 4009.