Add to my favourite walks
First  Printed in Mahurangi Matters, thanks for their permission to reprint.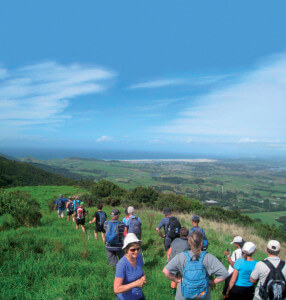 Bookings have opened for the annual Mangawhai Walking Weekend, which will be held from April 1 to 3.  Now in its 17th year, a number of new walks have been added to the 2016 programme.
"The Mangawhai Walking Weekend is not just for those comfortable with boots and a day pack," an organiser Dorothy Freeman says. "There are events for those who want to ramble and stroll whilst exploring the local culture and history, or maybe enjoy some music and entertainment along the way. One event not to be missed is the Food and Wine Festival – an afternoon of socialising and dancing to cool music in a local olive grove."
Running alongside the walking weekend will be the Art Trail and Troubadours Trail events.
There are 25 walks in total, with some of the new walks including: