Add to my favourite walks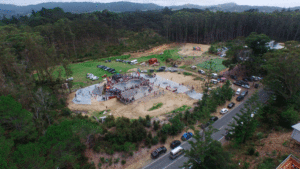 GRADE 2 – Max 30
The Magic of The MAZ Park will be revealed.
We will walk through both Wetlands and Kanuka covered areas so close to roads yet so far away in its entwining delightfulness of quiet bush tracks. We will climb the Lookout tower for views across the Park and golf course and visit the large Pohutukawa, just to say you have been there.
An all-encompassing walk not to be missed if you are new to the area and you wish to see close up a jewel right in our midst. Heather and Colin will guide you through a fun and enjoyable walk (Heather is a trained nurse if you suddenly need oxygen, ha ha).
Degree of difficulty: Easy to gently rolling
GRADE 2 – Max 30
Equipment: Good walking shoes and water
Carpool: Assembly time 9.45 2 hrs $10