Add to my favourite walks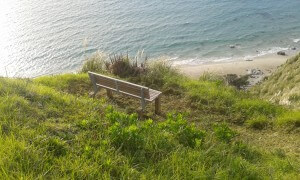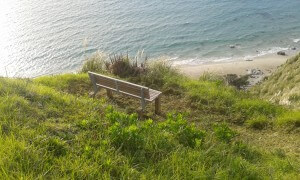 For those of you wanting a short walk to a fabulous viewing point, the Goldschmidt Track from the Heads car park must take some beating.
The Goldschmidt Track is just one of the fantastic walks that are available not just on the Mangawhai Walking Weekend, but all year round.  See more of them here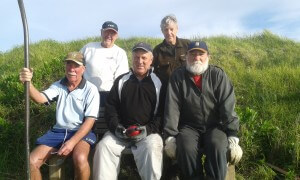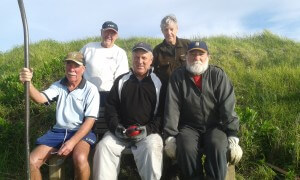 Now, through the generosity of Gibbons Contractors Ltd (an Auckland Structural Concrete Civil Engineering company) who donated the seat, and your local Trackies, who installed it, there is a seat to rest on while taking in the view.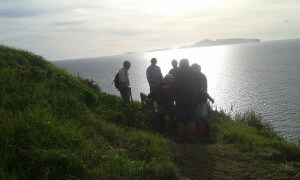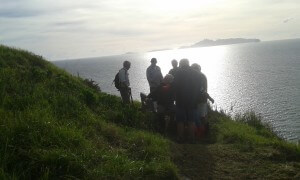 While on site Gordon (with his Project Crimson hat on) produced some Pohutakawas for planting on the hill side to add to the viewing pleasure.
Thanks to the Trackies for all the work they put in building and maintaining these tracks for the community.  They work most Fridays, and always welcome more helpers!