Add to my favourite walks
The organisers are pulling out all the stops to make sure the 20th Annual Mangawhai Walking Weekend 28 to 31 March 2019 is the best ever.
The final touches are being completed to the programme:
•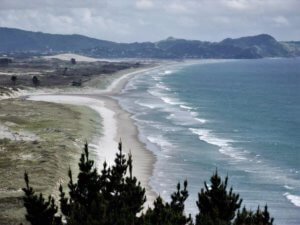 24 different walks to choose from
• Walks range from Grade 1 (easy and generally flat) to Grade 4 (demanding with steep climbs on well-formed tracks).
• 3 on-water activities
• A fun filled Food & Wine Festival with your favourite entertainers providing the music
• Look out for a special Sunday celebration to mark our 20th anniversary
• All walk details will be published on this website 1 December
• Bookings will open on the website 4th January 2019
Are you coming?