Add to my favourite walks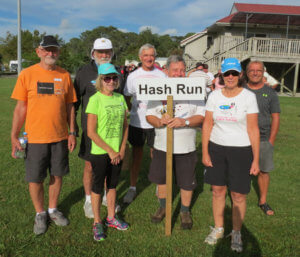 GRADE 2/3 – Max 20
A Hash House Harriers fun run ideal for the young at heart and fleet of foot.
For runners and walkers, with the emphasis on having fun rather than a test of athletic ability!
The concept is "Hare and Hounds" following a trail laid by the hare. This 90 minute run/walk will take you through the many beautiful walking tracks of inner Mangawhai.
"Hidden tracks right in the village, fun, great work out" – last year participant.
Degree of difficulty: A run/walk so a reasonable level of fitness is needed.
GRADE 2/3 – Max 20
Equipment: Running/walking shoes.
Carpool: Assembly time 10.00am, 90 minutes, $25.00