Add to my favourite walks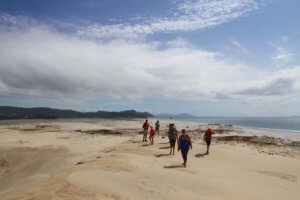 GRADE 2/3 – Max 25
Take this rare chance to walk through the well-established Tern Point Farm Park community, uniquely located between the Mangawhai estuary, the wildlife refuge and the new Tara Iti golf course.
After strolling through some productive olive groves, you will have an opportunity to climb the giant Mangawhai sand dune and marvel at the panoramic vistas from its peak; a perimeter walk of the big dune is an added option for the energetic.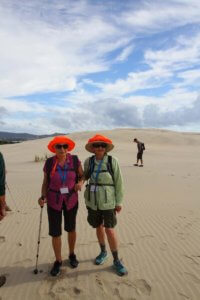 "Good informative walk, amazing contrast, informal and relaxing" – last year participant.
Degree of difficulty: Easy walking around Tern Point, Grade 3 if you walk up the dune !
GRADE 2/3 – Max 25
Equipment. Good walking shoes. Bring morning tea, lunch and water.
Carpool: Assembly time 9.15am, 4 hrs, $25.00