Add to my favourite walks
I hope everyone is keeping safe and sound after all this crazy weather. We are now drying out and tidying up in Mangawhai after our own spectacular weather bomb last Friday afternoon when we received 347mm of rain over a few hours!
The Walking Weekend is all go
18-19 March – come and join us
Bush, Beach and Beyond
---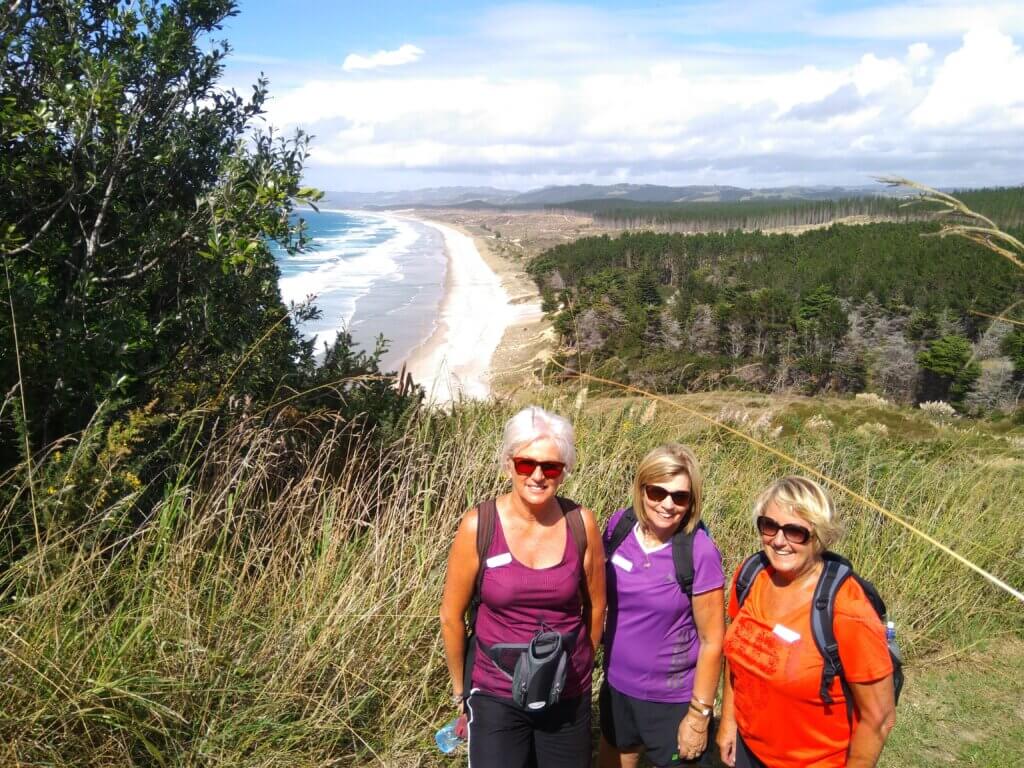 Trish Whyte writes (Walking Weekend Chair)
In the aftermath of Cyclone Gabrielle's devastating destruction and sadness of such loss of lives, livelihoods and stock in Hawkes Bay and Tairawhiti, West Auckland, Northland and Coromandel, it's a little difficult to sit here in Mangawhai and update on the Mangawhai Walking Weekend.
However, we continue and have been busy with the reccies to ensure all the tracks are safe and sound for you.
The Trackies are out doing a fair bit of tidying up on our walkways and forest tracks. While our walks are open, there may be some diversions and some may need to be re-routed. We are checking all walks before the Walking Weekend.
So please come up to Mangawhai for a few days, relax after all our weather woes, have some fun and explore our wee town, we are looking forward to seeing you in a few weeks.
Not sure what walk to choose?
We carefully plan our walk programme to cover a range of levels of walking, fitness and interests and everyone has their favourites, what will yours be?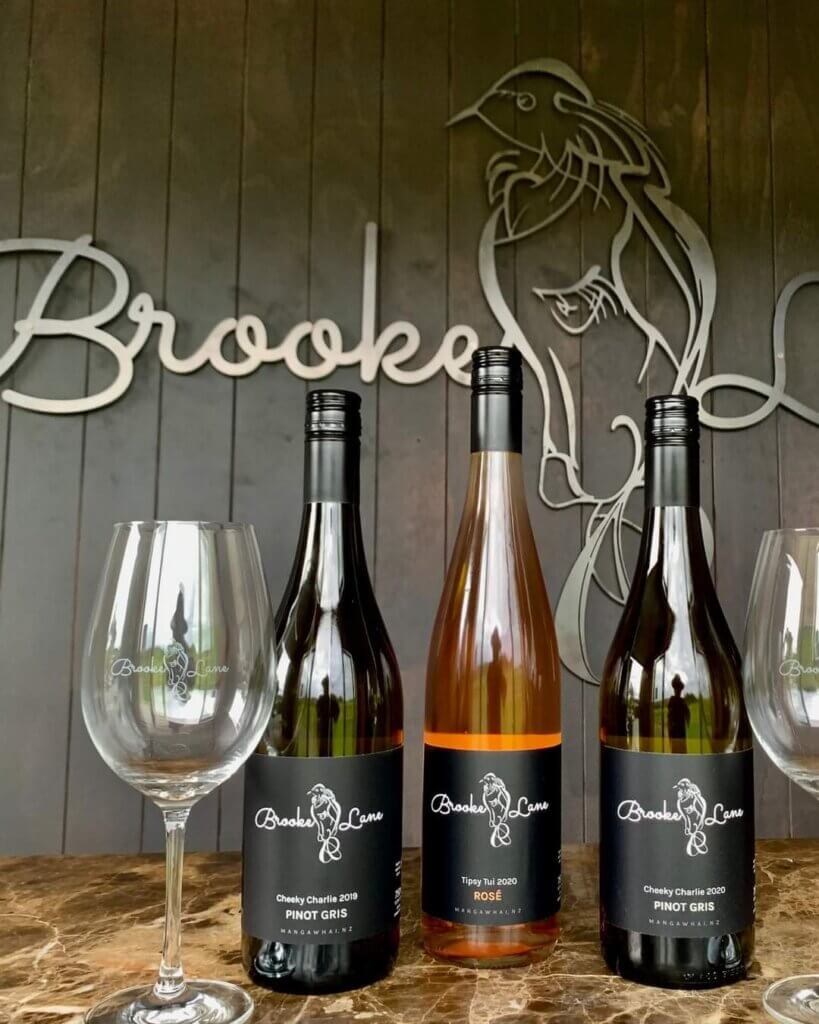 Mine has always been Thornleigh Farm. There is so much I could say about this amazing property: a beautiful Kaiwaka farm, full of history, on the portage path from Mangawhai to Kaipara, also home to an ecological consultancy, a native plant nursery and Northern Bass. Enjoy your lunch and taste fruit in their organic home orchard. Farmed by the same family since 1860, successfully futureproofing their beautiful heritage. One of the original walks, we are delighted to have Thornleigh back on the programme this year!
I have always loved the Geology Walk, our shoreline is so fascinating, rocks from 20 million to 300 million years, fault lines and lava flows! The thermally altered big white rock, why? when? how? Learn about our golden beach and why it's sometimes black.
Distal Spit is a wonderful boat ride over to the spit with amazing enthusiastic volunteers from Mangawhai Harbour Restoration Society – saving our spit, our estuary, our fairy terns, restoration and trapping. It's a goodie and it's another world walking on the spit!
It is nice to get into the bush in March. Our three bush walks, Tanekaha Botanical, Tanekaha Challenge and Bush Tramp Marunui, offer different degrees of difficulty from grade 3 to grade 4. The Botanical and Tanekaha Challenge have been impacted by Gabrielle and we are currently assessing them. There may need to be adjustments to planned routes.
There are only a few spaces left on Sunday on the Jurassic Landscape. This walk is so specialised, with 12 people max. The first time I walked here, I was amazed by the fascinating limestone formations and beautiful bush tracks.
Too hot, cold, wet or dry, whatever the weather, the weeds always remain. The Foraging Walk will take you on a weedy journey, a tasting platter from a garden to plate. It's only a small group of 10, a few spaces left on Sunday at 11.45 am. (Note this second walk was added due to demand).
Here in Mangawhai, our walkers love our scenic estuary pathways. High or low tide you can still walk from Head to Tavern. Estuary Explore takes you on ramble from North Ave back to the Domain. This walk has been affected by Gabrielle with the Back Bay walkway and boardwalk currently closed. At 12 kms it's a long walk but you will not realise you have walked that distance because it's so beautiful!
Bream Tail offers another stunning farm walk along the Mangawhai beach and over the hills of this modern residential farm. Bream Tail has a long history, pa sites and stunning views across the ocean!
If avocado and olive tastings, food and wine are your thing, take this ramble across the fertile hinterland of Mangawhai on the Tastes of Tara and King. Finishing at the comfy Brooke Lane Vineyard for a delicious, shared platter, wine tastings and a bus ride home!
Tomarata Lakes to Beach has always been one of our most popular walks. Explore the changing landscape from the serene lake landscape to the once old pine forest block, now the site of the stunning new Te Arai Links golf course, then through to the Forestry Beach. Everyone loves this walk!
New this year, Daring Adventure. Although you may have heard about the Daring, you must hear her story from her passionate preservation volunteers. The schooner, built in Mangawhai in1863, lost and disappeared in sand off Kaipara Heads and 160 years later miraculously rediscovered after a storm and returned to be preserved by dedicated locals. Hear this intriguing story from those involved in bringing her back to Mangawhai. Includes morning tea and same day entry to the Mangawhai Museum. Our community is proud to have the Daring home, it's a great tale. It was not easy to secure her future here in Mangawhai but here she is!
The Mangawhai Walking Weekend is a fun few days, led by knowledgeable guides, so organise a few fun friends and book today!
We are looking forward to seeing you this walking weekend, numbers are limited so please book now and get on your favourite walks!