Add to my favourite walks
It's looking all go for the Mangawhai Walking Weekend on 12/13 March 2022!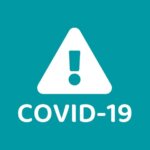 Ticket sales will open on Tuesday 8 February. We have deferred this date (from mid January) so that if there are changes to the 'traffic light' rules as the system beds in we can delay or cancel the Walking Weekend BEFORE ticket sales open.
To ensure the Walking Weekend can proceed irrespective of the current traffic light colour rules, Walking Weekend participants will require a vaccine passport in 2022.
So now for the fun stuff…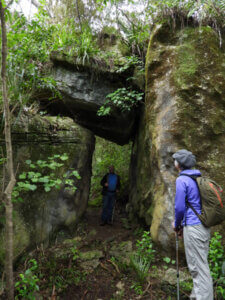 We have two exciting new walks, some walks we have not seen in a few years and always our popular regular walks, Bream Tail, Marunui, Botanical ,Tomarata and Geology.
Thornleigh, one of our favourite walks from the old days, is back on the programme. This beautiful Kaiwaka farm holds wonderful family stories, history and is home of the Northern Bass event. Tern Point, a beautiful gated community, is next to the big dune. Climb it if you can for spectacular estuary and pacific views!

Take a fascinating bush walk back in time though a Karst landscape on the Jurassic Walk. Not as far back in time, the Mangawhai Museum is presenting the tales of the schooner Daring, her astonishing journey home to where she was built in 1863. No walking required but you can take your time to visit the Mangawhai Museum and Pioneer Village.

The Tanekaha tracks will take you on the best of our local bush walks, while the Estuary Explore, our longest walk, takes on you on a ramble along the estuary shore and trails from the Heads, Moir Point Pā, the newly opened Back Bay boardwalk, past the Tavern and finishing at the Domain HQ.  A Taste of Tara to King takes you through the food bowl of Mangawhai and cross country to the pretty Millar's Vineyards for wine tasting and lunch.
Food and Wine Festival – Sadly cancelled for 2022
Unfortunately, the current uncertainty, together with additional rules and regulations, makes the organising of the Food and Wine Festival quite tricky for our small team of volunteers. The Mangawhai Walking Weekend Charitable Trust has reluctantly decided to put this event on hold for 2022.
Both the Walking Weekend and Food and Wine Festival are organised by the Mangawhai Walking Weekend Charitable Trust and need to be self-financing. We do not rely on sponsorship and any proceeds are channelled back into the Mangawhai community. Our main recipient is the Mangawhai Tracks Charitable Trust, the team that plan, build and maintain our fabulous walking track network.
So our best option for 2022 is just to stick to walking and exploring! With ten great walks on offer on Saturday and four easy walks on Sunday, we look forward to seeing you back in Mangawhai next Walking Weekend.
All walk details are up on website and all bookings can be made online.
So let's get walking! Regards from the Walking Weekend committee…